Player of the Week: Kike " Super Utility" Hernandez
Player of the Week: Kike " Super Utility" Hernandez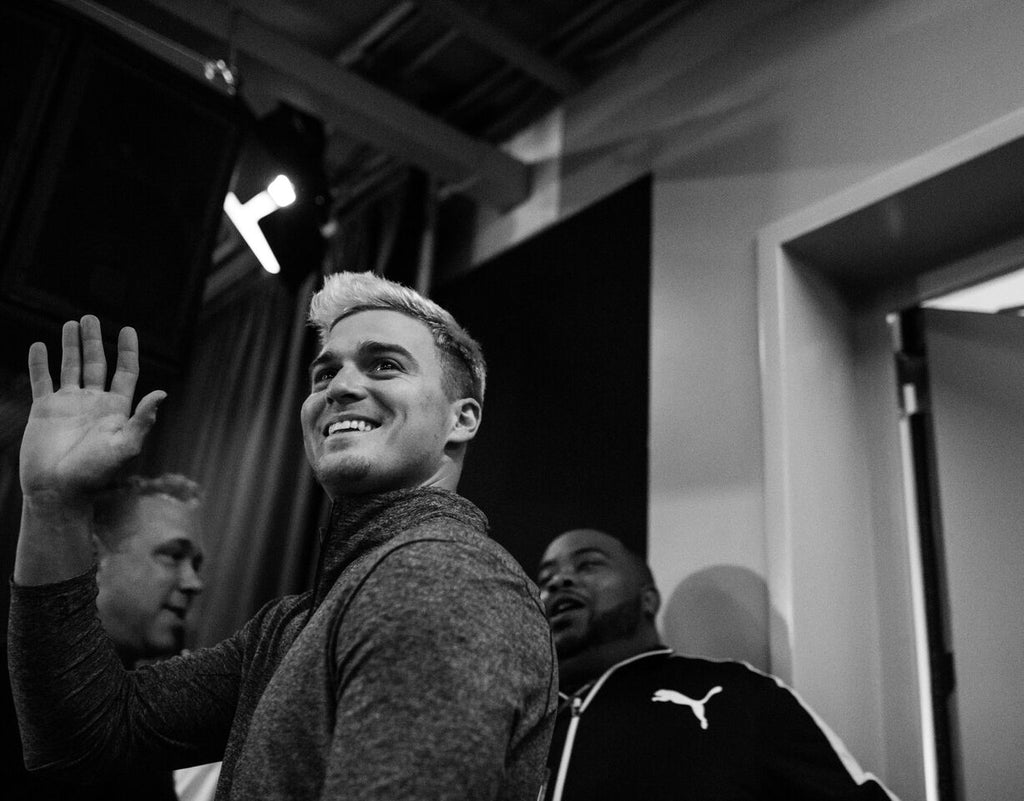 We are all loving supporters of the "class clown" and jokester that drives the whole Dodgers squad bananas. If you know who I'm talking about just by that first line, then you know it's none other than Dodger's super utility Kike Hernandez. Known for his crazy and silly antics on and off the field, you can catch him almost always smiling from ear to ear with that mischievous look that reminds us all that even though the game of baseball is mentally and physically laborious, it's ok to have fun doing what we love. But Kike isn't always fun and games, as he showed all who bled blue this past September when he underwent personal obstacles in his life that most would not have the strength to get through. 
Enrique "Kike" Hernandez was born on the beautiful island of Puerto Rico, and like many other Puerto Rican players, Kike holds his home of Puerto Rico near and dear to his heart. On September 20th, 2017, Puerto Rico experienced one of the most catastrophic and deadliest hurricanes to ever hit the island. Hurricane Maria showed no mercy destroying everything and anyone in its path and yet, five months later, efforts are still being made to rebuild and be restore what once was. One could only imagine what Kike was going through mentally when the hurricane hit, not knowing if his family and friends were safe and not being able to help them. 
However, as soon as he could, he returned home not only to be sure of his family's well being but of all the other citizens of his beloved home. Kike has made many efforts to restore his homeland since then. From auctions, to donation links, to teaming up with brands and having all proceeds go to those affected by Hurricane Maria. Using his celebrity status along with determination, he has successfully been able to raise money and awareness about the state that Puerto Rico was left in after the hurricane hit. Not only in my eyes is Kike a hero for that, but it speaks to his character at what an amazing human being he is. 
Not many of us fans get to know the personal lives of our boys in blue, but when we learn or read about it, there is this sense of family bond we get. We feel closer and relate to them more. Kike Hernandez was aboard the City of Hope float on this years Rose Parade, not because of his efforts with Puerto Rico, but because of a more personal background. In 2016 Kike's father, Enrique Sr. was diagnosed with multiple myeloma, a form of cancer. Kike went through that 2016 season averaging a batting statistic of .190, and says he lost himself that season, always thinking the worst would happen.
After many test and finally a decision of what treatment to go with, Enrique Sr., is now in the remission stage of ending his fight with multiple myeloma, and although the chances of it coming back are high, Enrique Sr. and his son are enjoying this time now. Enrique Sr. followed the Dodgers all postseason, and even witnessed his sons 3 homerun game at Wrigley Field on Oct 19th,2017.
This weeks Player of the Week goes to Dodgers Kike Hernandez, who in my eyes, is a hero on and off the field. From being on a winning team, to putting his all into the sport he loves, from never forgetting about home, to remembering that at the end of the day all you have is family to come back to, Kike Hernandez embodies the true meaning of what it is to be a super utility off and on the field.  I can't speak for everyone but I'm super excited to see how he performs this season and I'm willing to bet money that he comes up clutch when we need a clinch for a berth in the World Series.