Dodgers Stadium FanFest 2017
Dodgers Stadium FanFest 2017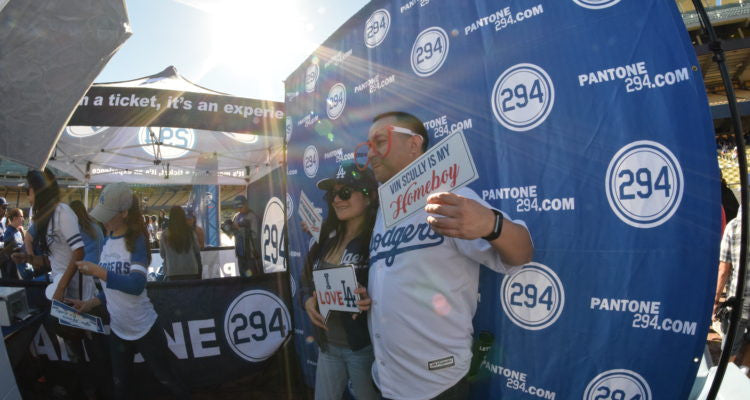 What is Dodgers FanFest? FanFest, besides being the first event to start off the baseball season, is also a time for everyone to get dressed in their favorite players jersey and come enjoy a day of festivities at the ballpark.
On Saturday, January 28th, 2017, Pantone 294 hosted their very own booth at Dodgers FanFest! Let me just tell you, it was amazing!!!
The day before, a few of us went to Dodger Stadium to set up the tent. Since it was a new tent, it was pretty funny trying to figure out how to put everything together. But, with very minimal effort, we managed to get it up in one piece.
Bright and early the next day, we headed to Dodger Stadium to finish setting up for FanFest. When we arrived we were pleased to see our photo booth being set up right next to our tent.
Seeing all the awesome custom props that PrimsPhotoBooth made for us, we couldn't help but try it out for ourselves!
About a half hour before the gates opened to let the fans in, I couldn't help but think about how different this year was going to be compared to the year before. And if Fan Fest was any indication of how it would go, we are in for one amazing season!
Here's an awesome video put together by Esteban from Prims PhotoBooth, it definitely sums up the day quite perfectly for us!
Pantone 294 Dodgers Fan Fest 2017
What's Next?
Spring Training and a pretty big appearance at the Chicago Cubs home opener, kicking off Pantone 294's season of amazing trips and experiences. I've already put down a deposit to secure my spot, have you? Don't miss out or you'll surely regret it!
Until next time my friends!
Stay tuned for more Pantone 294 ultimate fan experiences!